Welcome to the internet's premiere keyboard testing website. Our custom hand-coded testing software allows you to test every key on your computer keyboard within the comfort on your own browser. Simple, fast, efficient, and free, KeyboardTester.com is the top choice of keyboard users around the world. Made in the USA.
KeyboardTester.com is 100% guaranteed to probably work with most keyboards and several browsers. That's the KeyboardTester.com 100% Guarantee™.1

Now there's a brand new way to enjoy KeyboardTester: Monophonic Key Sound Experience!
Testimonials
"How did I even test my keyboard before KeyboardTester.com?"
Larry F., Canada
"I tested my keyboard and found out my key between my Z key and my C key is broken. Thanks!"
Aleandra D., Teas
"I use KeyboardTester.com [more than Facebook]"
Jim, Internet
"It's definitely... a website"
Susan L, California
After a successful fundraising campaign we have licensed this song as the official anthem of KeyboardTester.com. Please enjoy it as you test your keyboard.
Alternate Musical Listening Platforms: Spotify - Apple Music
You'll be overjoyed to find that KeyboardTester.com is compatible with most popular typing techniques:
Home Row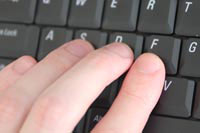 Hunt & Peck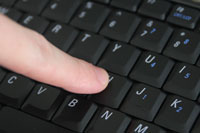 The Wand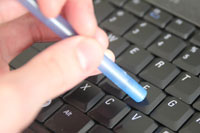 Pennsylvania Dutch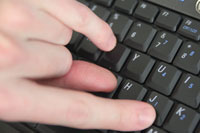 1
KeyboardTester.com 100% Guarantee™ has a margin of error of 43%.
© 2012-2022 KeyboardTester.com, a division of Keyboard Testing Associates Worldwide Incorporated LLC (Do not steal this website),
Contact us